Customer Site of HC Vertical Grinding Mill
2019-11-25 15:23
Customer Site of HC Vertical Grinding Mill
      In order to increase capacity, the manufacturer HCMilling(Guilin Hongcheng) successfully product a new environmentally friendly HC vertical pendulum mill equipment, which combines and upgrades machining experience & advanced production processes.
     Entering powder processing market, more and more customer attracted by its advantage and characteristics, such as beautiful appearance, stable performance, scientific principle and increasing production & efficiency. It has became a good brand at home and abroad of HCMilling(Guilin Hongcheng).
    Recently, the customer purchased several HC longitudinal pendulum grinding mills, and the mineral powder production line of have been operated.The production results are gratifying, and it is praised by customers.
     The outstanding characteristic gain the support from customers, such as high quality powder, reliable processing performance, energy saving& noise reducing.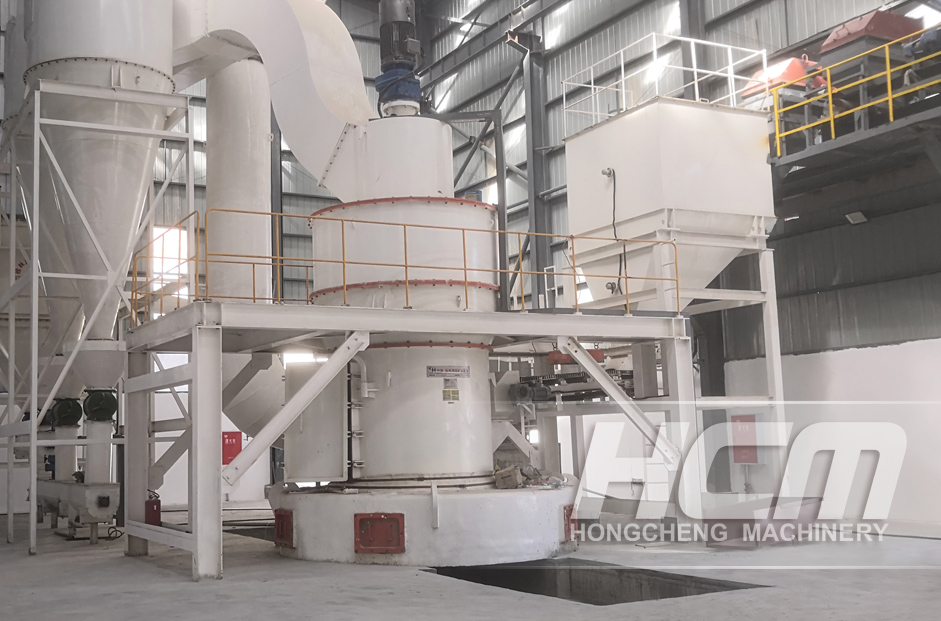 1. Customer site
    As a professional grinding mill R&D manufacturer, HCMilling(Guilin Hongcheng) pays attention to product quality and has strict and standardized production process and quality inspection process.
      At the same time, Hongcheng pay attention to each customer site, tailor the needs of customer and customize a unique selection configuration, increasing capacity& consumption reducing.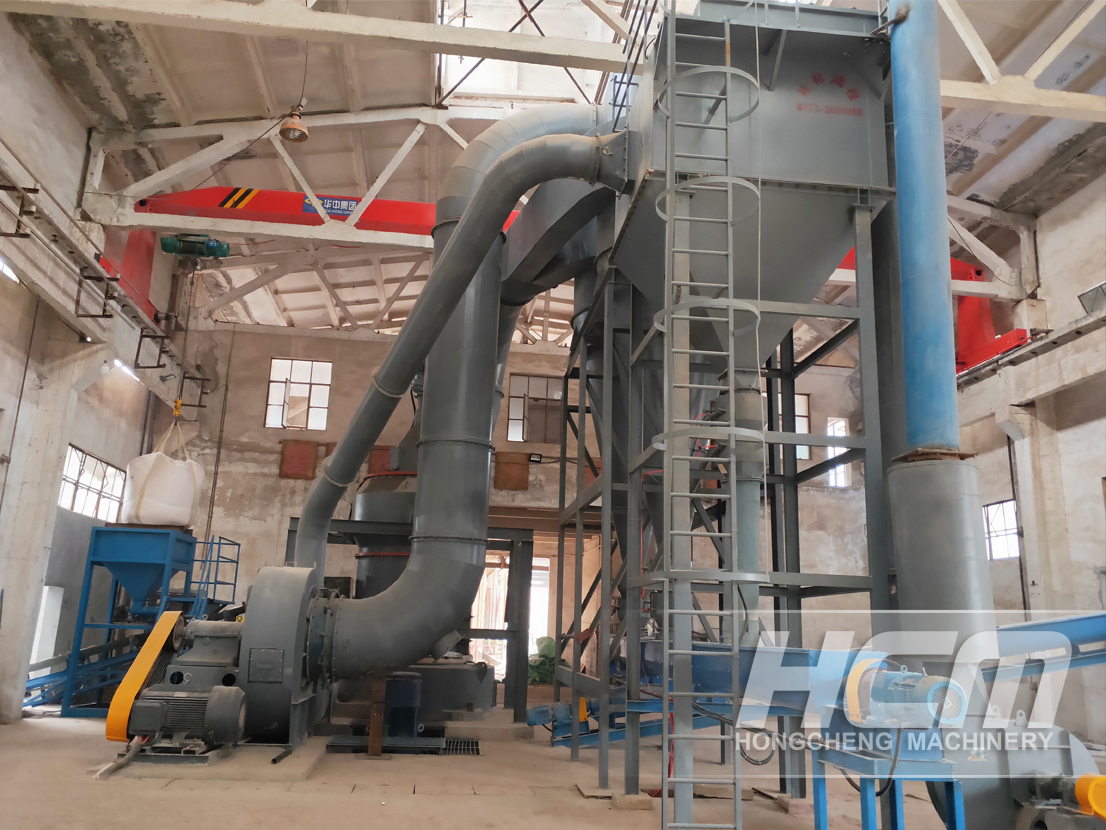 Picture:Milling site of bentonite (280 mesh)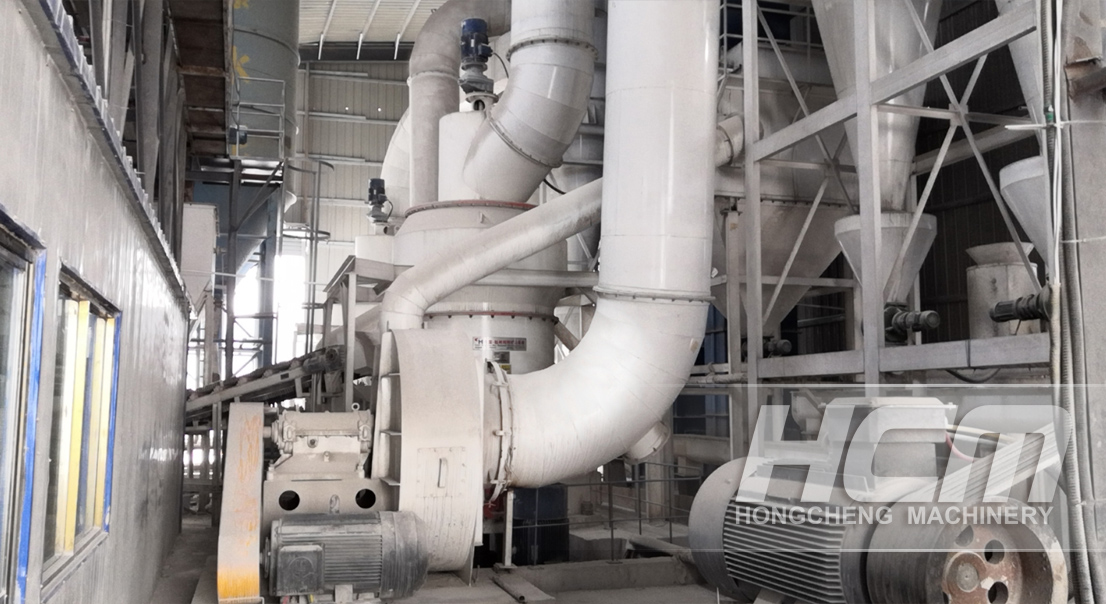 Picture:Milling site of quick lime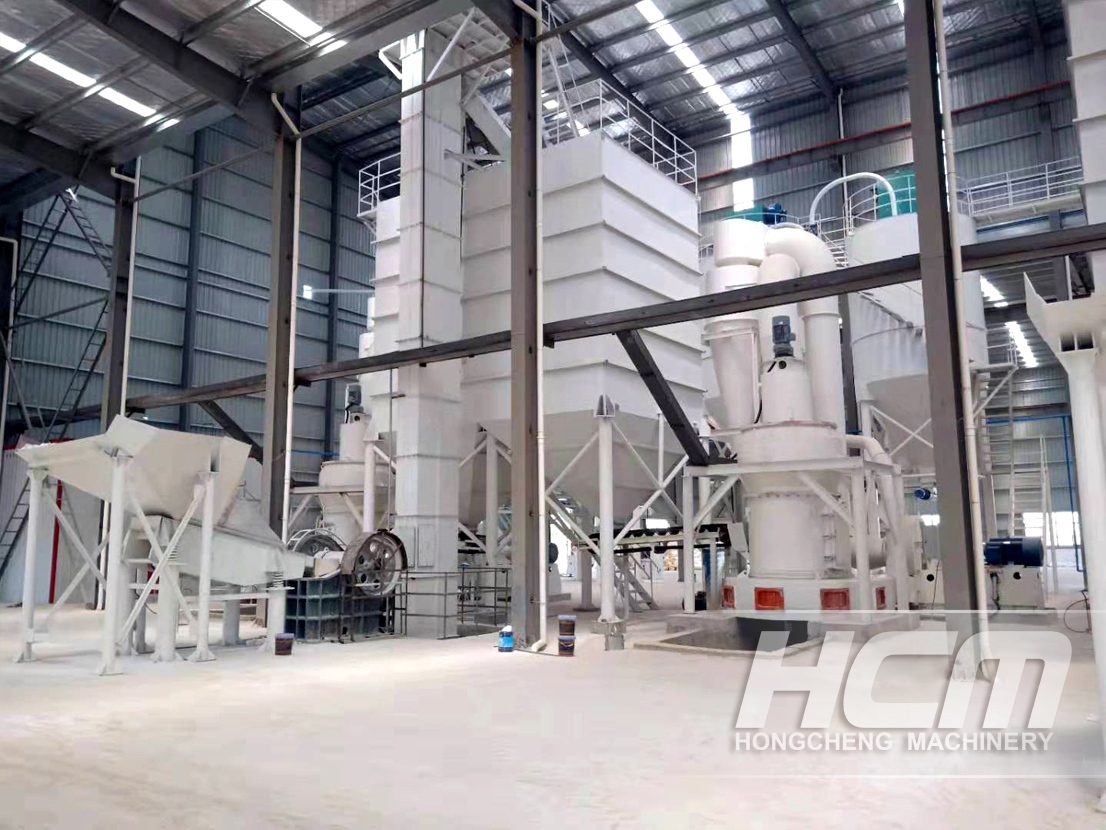 Picture:Milling site of dolomite
2. Advantages
      HC vertical grinding mill is the main equipment in the grinding market, It has wide application filed, such as Dolomite, bentonite, quicklime, kaolin, barite, marble, limestone ect. The grinding mill has novel design, scientific structure, high powder yield and economical efficiency. It is an ideal mill equipment for non-mineral projects with a Mohs hardness of 7 or less and a humidity of 6%.
 (1)High capacity
       The processing capacity of materials is larger in unit time and the capacity is significantly improved. Compared with the R-type mill of the same power, the production capacity is increased by more than 40%, and the unit power consumption cost is saved by more than 30%.
 (2)Good designing
  The rotation support and vertical grinding mill equipment equipped with reasonable structure design, small vibration during operation, low noise, the whole set of equipment runs smoothly and the performance is more reliable.
 (3)Environmentally friendly
      Equipped with pulse collector, the ratio of collection at 99%, barotropic part of main machine has been sealed, thus environmental friendly and non-dust emission.
 (4)Maintenance easily
  The new sealing structure design, the replacement of the grinding ring does not require the removal of the grinding roller device, it is a simple maintenance grinding machine.
3. The excellent service support production running smoothly
    Guilin Hongcheng adheres to the management concept of quality and service. Guarantee the smooth operation of each production line with perfect pre-sale, sale and after-sales service.
   (1)Pre-sale service
   Pre-sale service is the important part of total production line.We need to know the production needs of the project in-depth communication with customers, and the customers will fully grasp the manufacturer's production strength, product characteristics, team and service level, thus we can design an ideal selection plan for customers.  
    (2)In-sale service
  Complete production work with quality and quantity, Provide factory reports with rigorous inspection data. Meanwhile, Follow up on-site installation, commissioning, trial production in time.Furthermore, providing relevant technical training services to help customers dodaily work such as maintenance, operation, maintenance and troubleshooting of the mill. 
   (3)After-sale service
  Setting specialized offices department and service center, recall the need of customer in 24hrs. Meanwhile, regularly return to work each year to keep abreast of the operating status, maintenance and repair of the mill.
    HCMilling(Guilin Hongcheng) manufacturing to polish each grinding machine with enthusiasm and contribute a global brand for China. We use innovative grinding technology and craftsmanship to contribute to the growth of the powder industry. HCM sincerely invites the customers to visit and inspect the base to witness the great future of HCM to create the future and share prosperity!