USE CASE OF 4 SETS 325 MESH QUICKLIME PULVERIZING PLANT IN THE MIDDLE EAST
2021-01-19 16:32
The quicklime mill is a popular industrial powder milling machinery and equipment of Guilin Hongcheng, which is very popular in domestic and foreign markets. As a well-known and well-known quicklime milling machinery manufacturer Hongcheng, four lime mills were successfully installed and debugged in the Middle East, bringing lime powder with a 325 mesh output of more than 10 tons per hour to the quicklime production project in the Middle East. , Realized the transformation and upgrading of the lime industry in the region.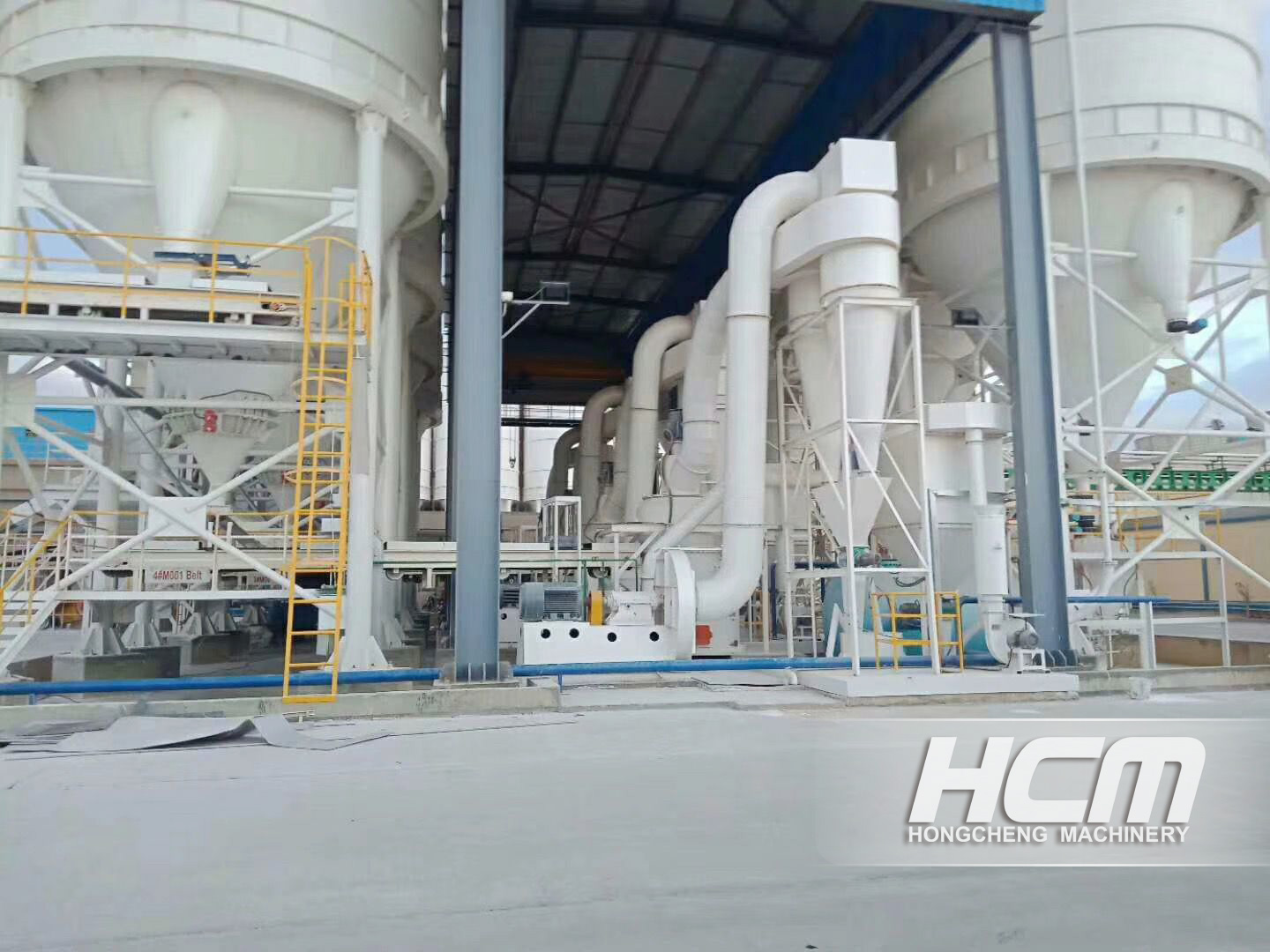 4 sets of HCQ1500 lime pulverizing plant
The production parameters of HCQ1500 lime pulverizing plant:
  Equipment model and number: 4 sets HCQ1500
  Processing material: Lime
  Fineness of finished product: 325 mesh D96
 Equipment output: 10t/h
Lime is an important mineral resource with high utilization value. By subdividing lime, it can be divided into quicklime and hydrated lime. The processing technology of different types of lime is very different, and the utilization value will also be different. For lime manufacturers, choosing a production line equipment that can achieve efficient use of lime is an important measure to improve market and economic benefits. As a large-scale quicklime mill manufacturer, Guilin Hongcheng has advanced production technology and has many quicklime ultra-fine mills and vertical mills. Among them, the production of quicklime mill equipment is distributed in major powder markets at home and abroad. , Has created value for many companies. No, a quicklime manufacturer from the Middle East came here and wanted to cooperate with Hongcheng and invested in 4 sets of quicklime production line equipment. After on-site inspections and on-site visits, the company chose the HCQ1500 Raymond pulverizing plant as the quicklime production machinery. After several months of production, the equipment was successfully installed and debugged and entered the production stage. The whole set of quicklime grinding machinery performed well. With excellent production performance, the quicklime manufacturer produced a high yield and high fineness of 10 tons per hour of 325 mesh. Quicklime powder material enhances the added value of quicklime.
As a large-scale mill manufacturer, Guilin Hongcheng not only has a complete set of high-performance quicklime mills, but also many flexible ultra-fine mills, vertical mills and Raymond milling machinery and equipment. The entire set of equipment uses scientific The method is configured, the powder quality is stable, and the output is abundant. It is an important mechanical equipment for processing high-fine limestone powder and helps the upgrading and development of the lime industry.