SLAKED LIME MILL POWDER EXTRACTION 200 MESH PRODUCTION LINE CASE
2021-01-20 16:39
Guilin Hongcheng is a professional manufacturer of ultrafine mills, and has undertaken and put into production a number of ultrafine milling machinery and equipment. No, another new type of slaked lime mill is rushing to the customer site non-stop to contribute to the construction of limestone manufacturers' production projects. The limestone grinding production line equipment is based on the customer's production requirements to set up 200 mesh powder with an hourly output of 10 tons, which meets the requirements of enterprise development.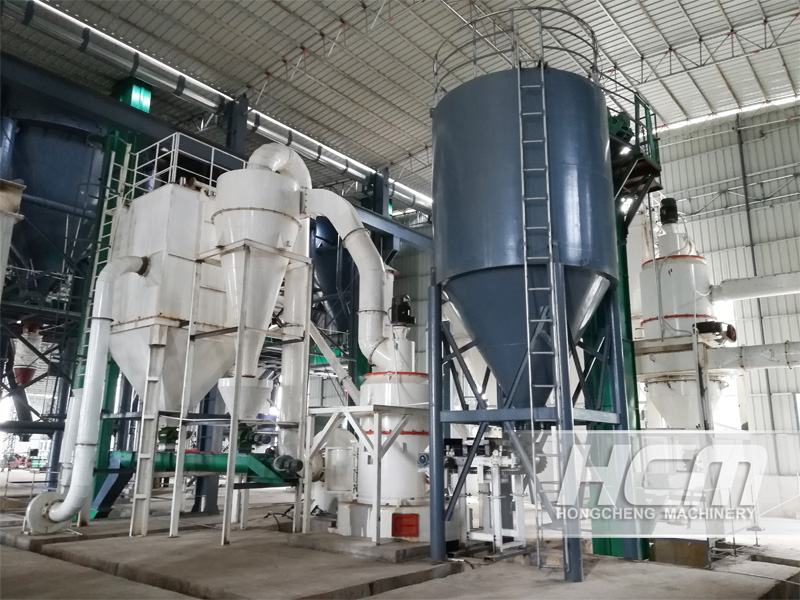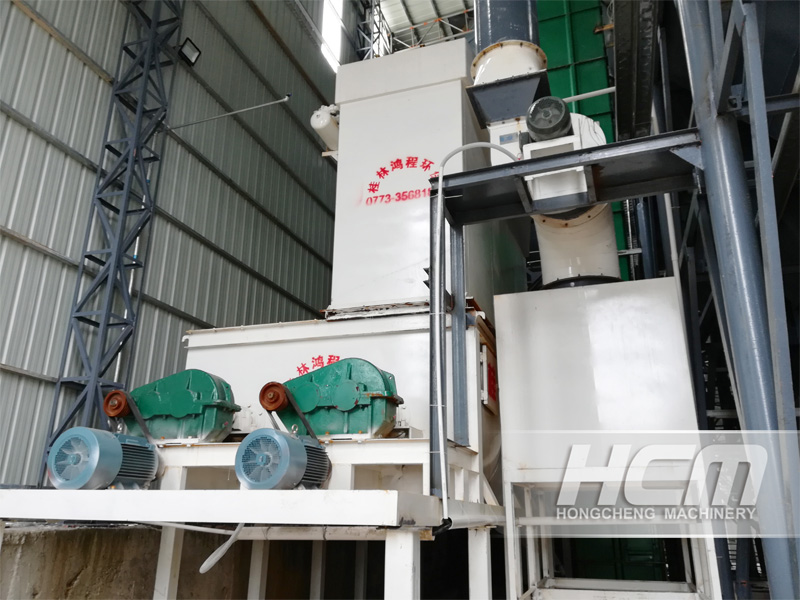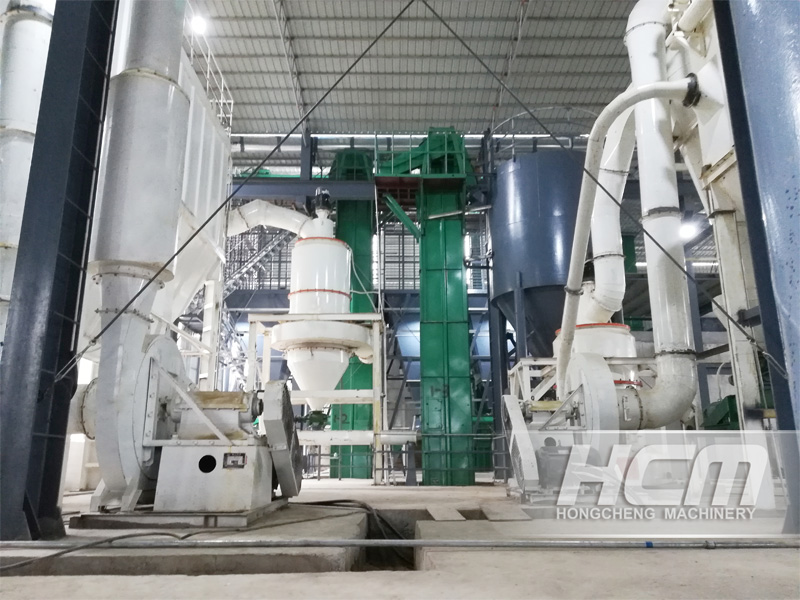 Hydrated lime mill HCQ new type limestone mill production line
Overview of equipment project of HCQ limestone grinding production line for hydrated lime mill:
Guangxi has rich limestone mineral resources, high grade and relatively concentrated resources. The HCQ new type limestone mill was selected by the limestone manufacturer after thorough investigation and comprehensive comparison. After entering the Guilin Hongcheng mill production base for inspection and material trial grinding, it was found that the whole set of limestone milling production line equipment is running smoothly. It can be designed in accordance with our production needs, parameter settings, and production data are accurate. It is in line with expectations. Good equipment worthy of investment and cooperation. After several months of production and processing, as expected, the whole set of limestone grinding production line equipment has brought us good production data, which is the production and processing of 200 mesh limestone ultra-fine grinding equipment.
Hydrated lime mill HCQ limestone mill production parameters:
  Equipment model and number: 1 HCQ1500
  Processing material: hydrated lime
  Fineness of finished product: 200 mesh D96
 Equipment output: 10t/h
Guilin Hongcheng slaked lime mill production line equipment is very dedicated from project investigation, project approval to installation and commissioning, and commissioning. Hongcheng's professional production technology team and engineers combined with the production needs of limestone production customers to develop the limestone grinding machinery and equipment. The configuration is scientific and reasonable, the structure is excellent, and the production is energy-saving and environmentally friendly. It is the current development of green industry and the realization of large-scale production. equipment. If you have a limestone production project that requires investment, please contact Guilin Hongcheng. The professional production team will match you with your own limestone grinding machinery and equipment with rich production technology knowledge.