GUILIN HONGCHENG 200,000 TON/YEAR PULVERIZED COAL BOILER HEATING PROJECT
2021-02-02 15:51
Pulverized coal is the main energy material for thermal power plants and blast furnace ironmaking and steelmaking. The pulverized coal can be more fully combined with oxygen to obtain efficient combustion, thereby reducing resource waste. The pulverized coal boiler is a common device to increase the coal combustion rate and is also a core technology setting, which can efficiently process pulverized coal and realize energy-saving and environmentally friendly production. As a professional high-tech manufacturer, Guilin Hongcheng has a complete set of efficient and environmentally friendly pulverized coal production line equipment, which can improve the comprehensive utilization rate of pulverized coal. The equipment is equipped with a professional explosion-proof system to make the production of pulverized coal safer. With a variety of production advantages, Hongcheng coal pulverizers are favored by customers. A certain group ordered 3 coal pulverizers at a time, which brought good benefits to enterprise projects.
Pulverized coal boiler heating project investment enterprise feedback
The project is to provide coal-fired boilers for underground heating systems in coal mines. The general contractor of this project is the China Coal Science Institute. Since 2009, the Chinese Academy of Coal Science has been Hongcheng's strategic partner, a strong alliance. The pulverized coal projects of coal-fired boilers all use Hongcheng's pulverizers for system matching. In the past 6 years, Hongcheng and the Chinese Academy of Coal Science have cooperated sincerely, and pulverized coal pulverizing projects have been spread all over my country's main coal producing areas. This project uses three sets of HC1700 open circuit system Raymond mill, specially designed for grinding coal powder. The HC1700 coal powder mill adopts measures such as open circuit and installation of explosion-proof devices, and the system runs reliably. The output of HC1700 mill is 30-40% higher than that of traditional pendulum mill, which is energy-saving and environmentally friendly.
Production status
  The model and number of this equipment: 3 HC1700 open-circuit system mills
  Processing material: Anthracite
  Fineness of finished product: 200 mesh D92
 Equipment output: 8-12 tons/hour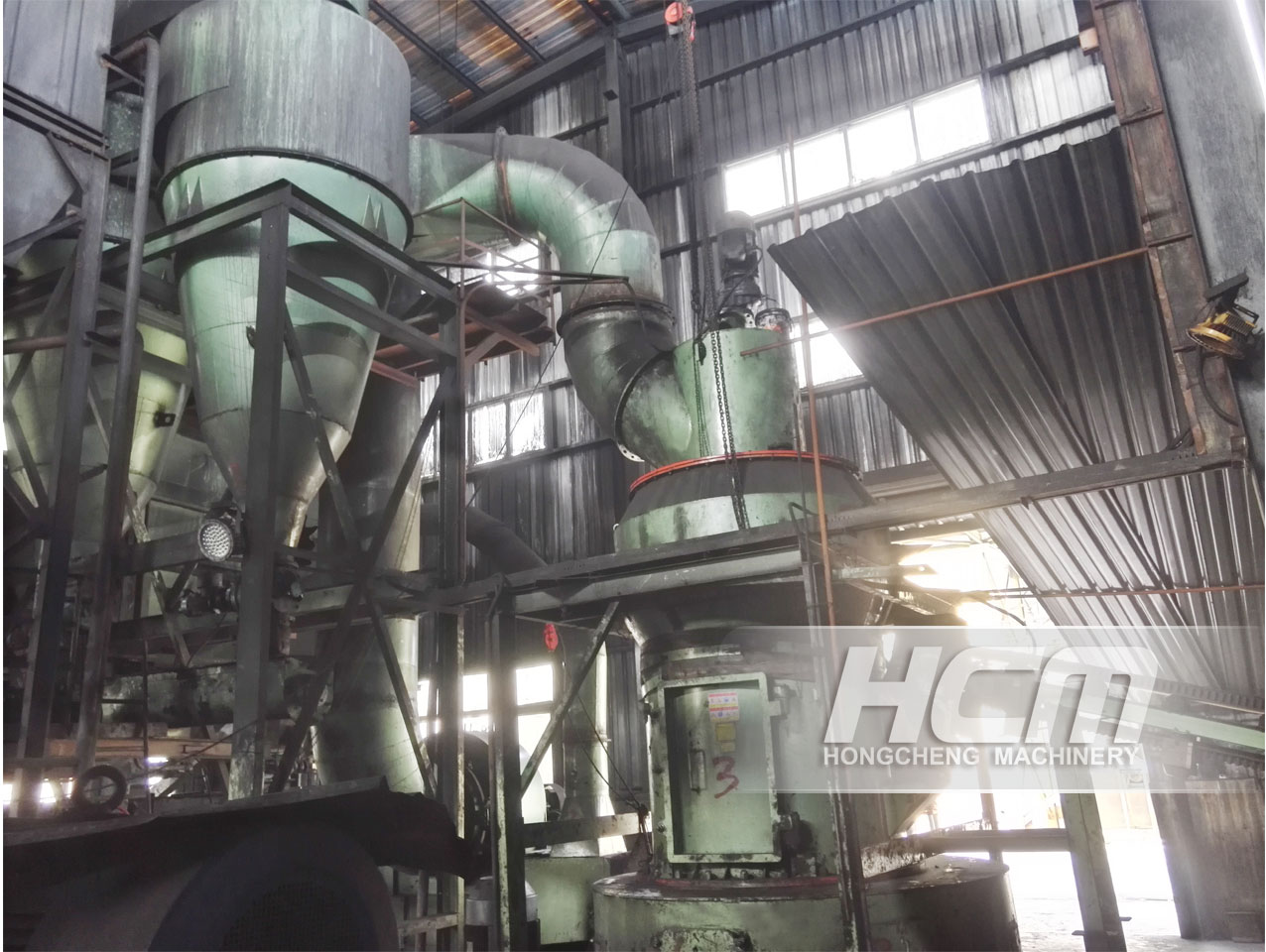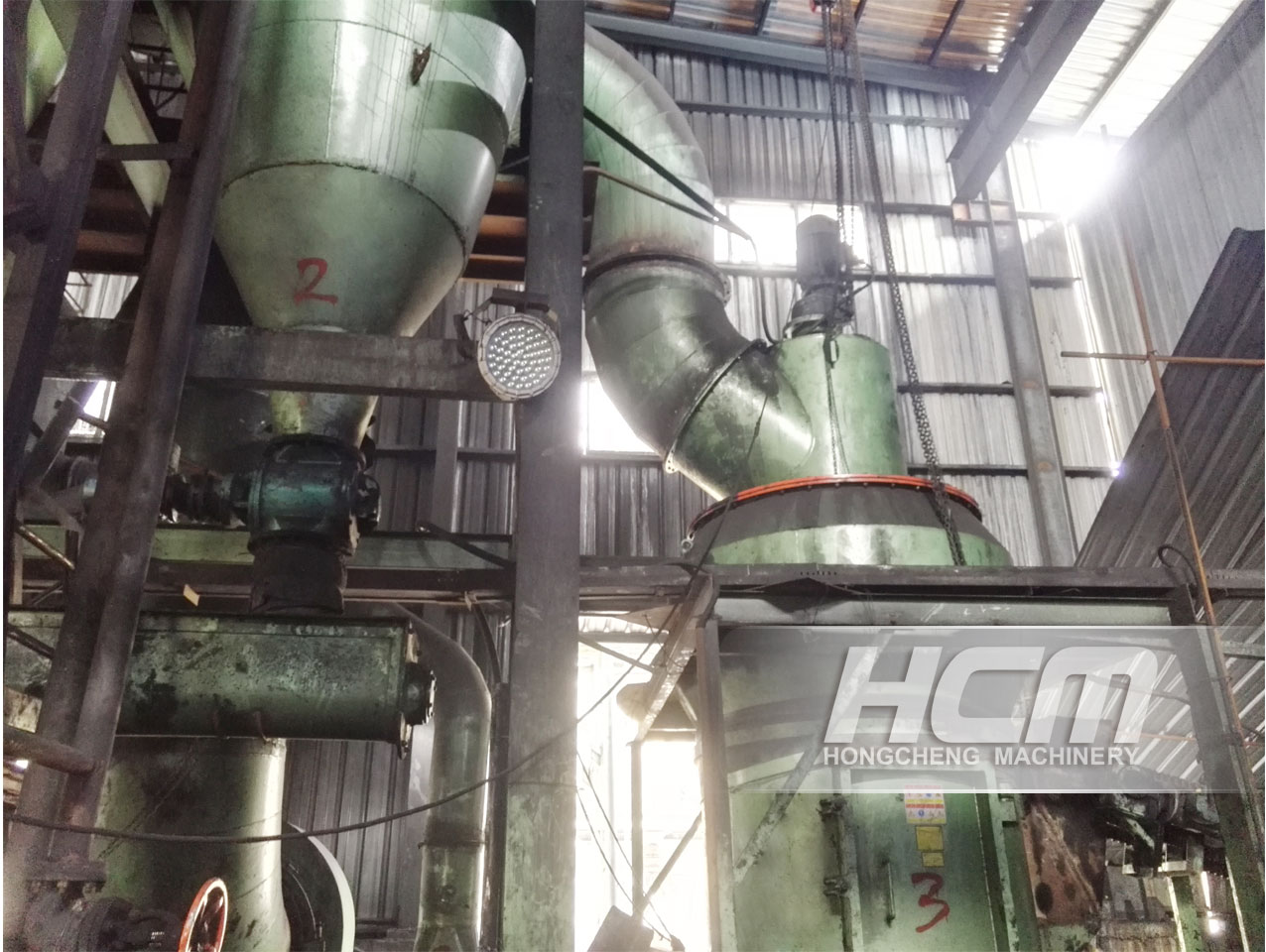 Guilin Hongcheng HC vertical pendulum mill-high-efficiency coal powder mill
Diameter of grinding roller: 1000-1700mm
    Whole machine power: 85-362KW
    Number of rollers: 3-5
    Production capacity: 1-25t/h
    Finished particles: 0.022-0.18mm
The application of pulverized coal boiler plays an important role in environmental protection and safe production. Guilin Hongcheng is a large-scale mill manufacturer, and insists on creating value for customers from beginning to end, and produces mill production line equipment suitable for development to meet the production needs of different customers.