CHINA HUBEI MATTE MINE 5R4123 RAYMOND MILL PROJECT PUT INTO PRODUCTION
2021-03-11 14:45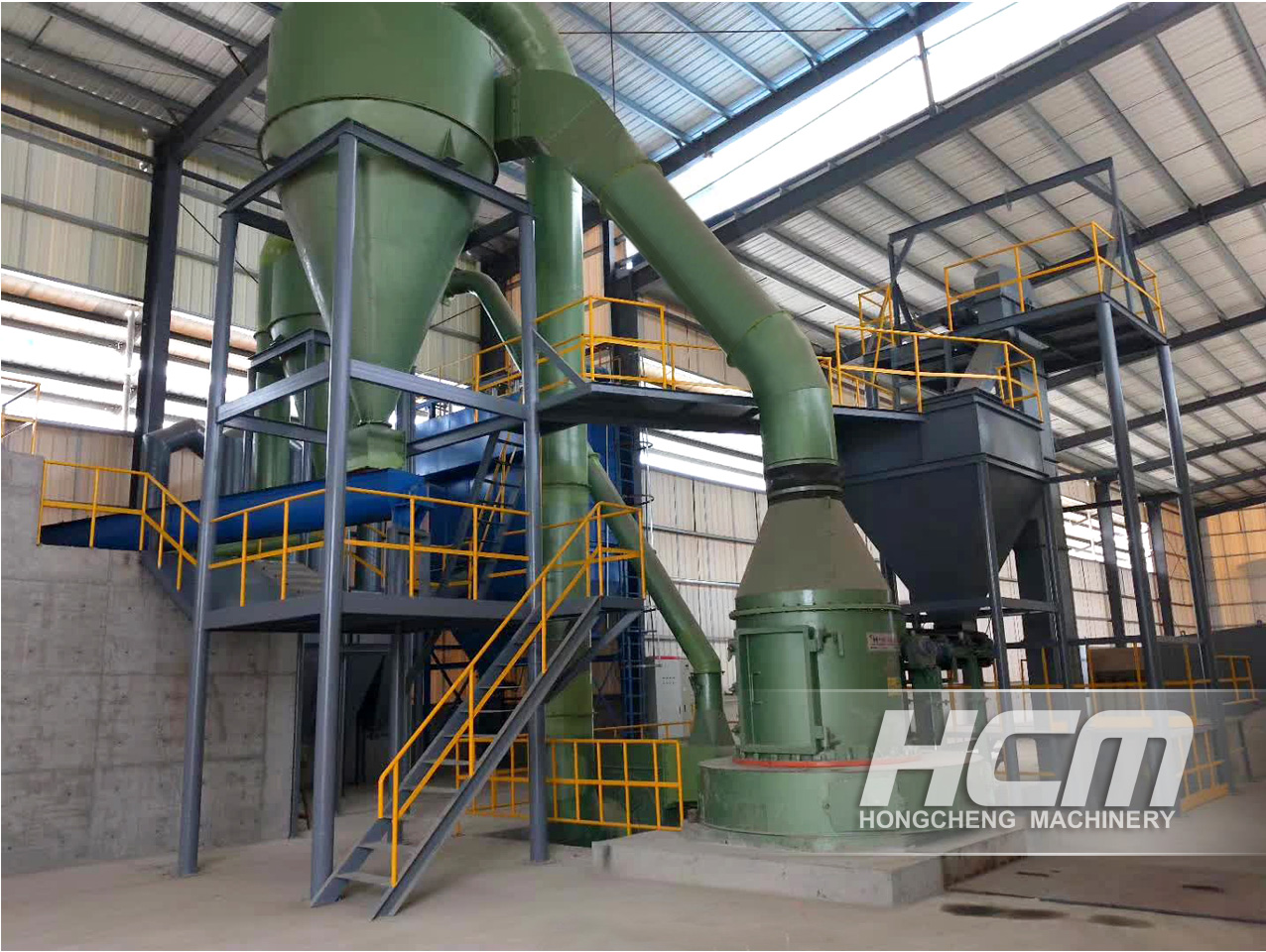 Hubei matte mine 5R4123 Raymond mill project put into production
A customer in Hubei, China purchased a 5R4123 matte mine Raymond pulverizer from Guilin Hongcheng, and currently produces 12 tons of matte ore powder from 120 to 180 mesh per hour. The 5R4123 matte mine Raymond mill production line is running stably, environmentally friendly, and energy consumption is controlled within the predetermined range. Customer feedback satisfied.
Let's get to know the overview of the Raymond milling project in Matte Mine.
Copper matte is a product of pyrometallurgical copper smelting. It is mainly composed of a melt of Cu2S and FeS. It is an intermediate product and raw material for blister copper extraction by crushing copper ore. Pyrometallurgical copper smelting is the crushing, flotation, sintering and agglomeration of copper raw ore into copper concentrate, containing 10% to 35% copper, and sending it into reverberatory furnace or blast furnace together with flux, at high temperature (1550~1600℃) Under oxidation, desulfurization and removal of impurities, copper matte containing 35% to 50% copper is obtained. The purpose of matte crushing is to extract copper and other substances. The main components of matte are Cu2S and FeS, which contain a little Al2O3 and SiO2 impurities. After crushing, the matte ore powder is obtained, which is leached by adding sufficient sodium hydroxide solution. The Al2O3 and SiO2 impurity solution sodium hydroxide generates NaAlO2 and Na2SiO3.

The purpose of matte grinding
Hubei has a large amount of copper ore in China. Hubei has an ancient copper mine site with 400,000 tons of metal, which is comparable to the Great Wall of China. Hubei's copper smelting industry is developed. The Hubei boss who purchased the Guilin Hongcheng Raymond Mill used the rich local matte resources to carry out deep processing of matte crushing and powdering to extract copper for the market.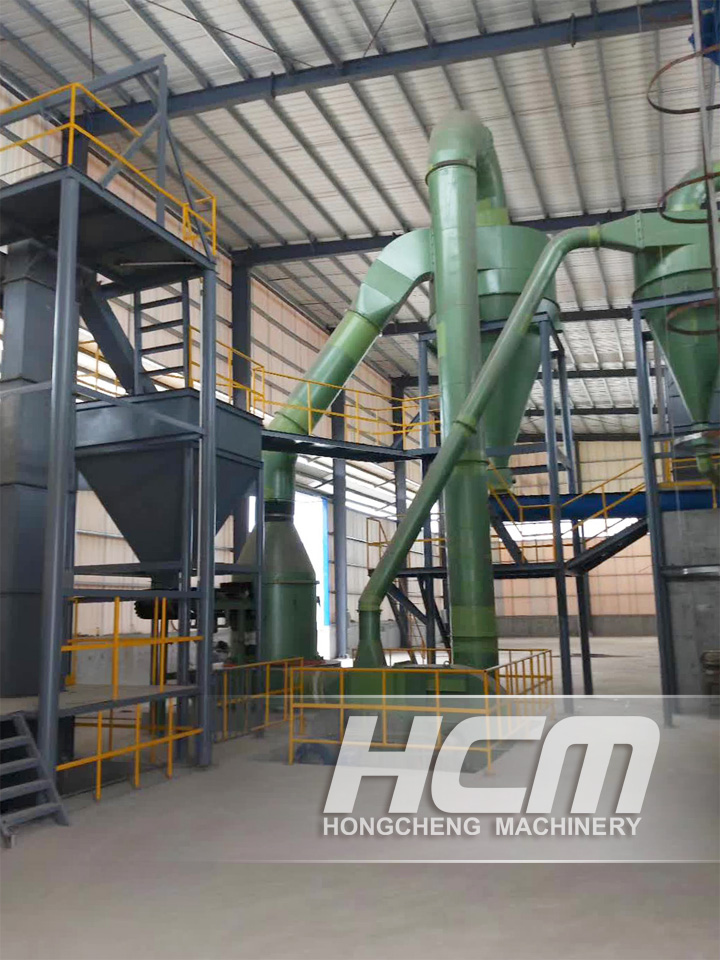 Hubei matte mine 5R4123 Raymond mill project put into production site
Project machinery: Hubei 5R4123 matte mine Raymond mill production line
【Feeding size】: 15-30mm
【Powder fineness】: 120-180 mesh
【Output】: 8-12t/h
【Introduction】: Guilin Hongcheng 5R Raymond pulverizer, Raymond pulverizer is a kind of pulverizing equipment in the form of ring and roller milling combined with airflow screening and pneumatic conveying. It is a traditional Raymond pulverizer. Guilin Hongcheng has made a series of improvements to this model, which has the characteristics of continuous dry powder milling, concentrated particle size distribution, continuously adjustable fineness, and compact structure.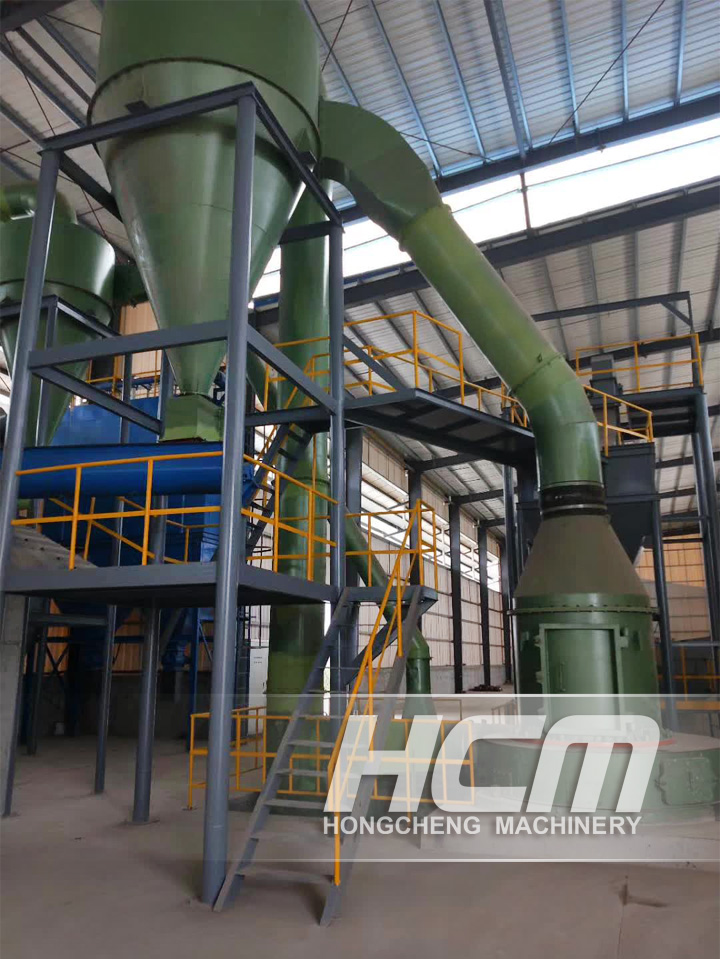 Hubei matte mine 5R4123 Raymond mill project put into production site