Graphite roller mill integrates drying, grinding, separation, and conveying in one unit, and it has high grinding efficiency, low power consumption, large feed size, and easy adjustment of product fineness. The technological process is simple, and needs small footprint,
It shows the advantages of high production and efficiency, stable operation, environmental protection and low carbon in various application fields, and has become an important equipment to improve the processing efficiency of graphite electrodes and ensure the effective use of graphite electrodes. At present, the fields of graphite electrodes and carbon are developing rapidly, the market application value has been significantly improved. The carbon vertical mill has become an important equipment for the production of graphite electrode materials.
Graphite electrode material refers to a kind of petroleum coke, pitch coke as aggregate, coal tar pitch as binder, through raw material calcination, crushing and grinding, batching, kneading, molding, roasting, impregnation, graphitization and mechanical processing, graphite pendulum mill is commonly used. High temperature resistant graphite conductive materials, graphite electrode materials can be divided into three types according to their quality: ordinary, high, and ultra-high power. The production requirements of graphite electrode materials for different purposes will also be different, and you will need a carbon vertical mill.
The main raw material for graphite electrode production is petroleum coke. Ordinary power graphite electrodes contains a small amount of pitch coke, the sulfur content of petroleum coke and pitch coke cannot exceed 0.5%. Needle coke is also added when producing high-power or ultra-high-power graphite electrodes. The main raw material for aluminum anode production is petroleum coke, and the sulfur content should not exceed 1.5% to 2%.  
HC Grinding Mill is a prefer graphite grinding mill option for processing graphite into fine powders. It can pulverize or grind various non-metallic materials. It can handle materials such as phosphate rock, cement, kaolin, bentonite, activated carbon, activated clay, lime, fluorite, dolomite, limestone, marble, talc, potash feldspar, calcite and barite.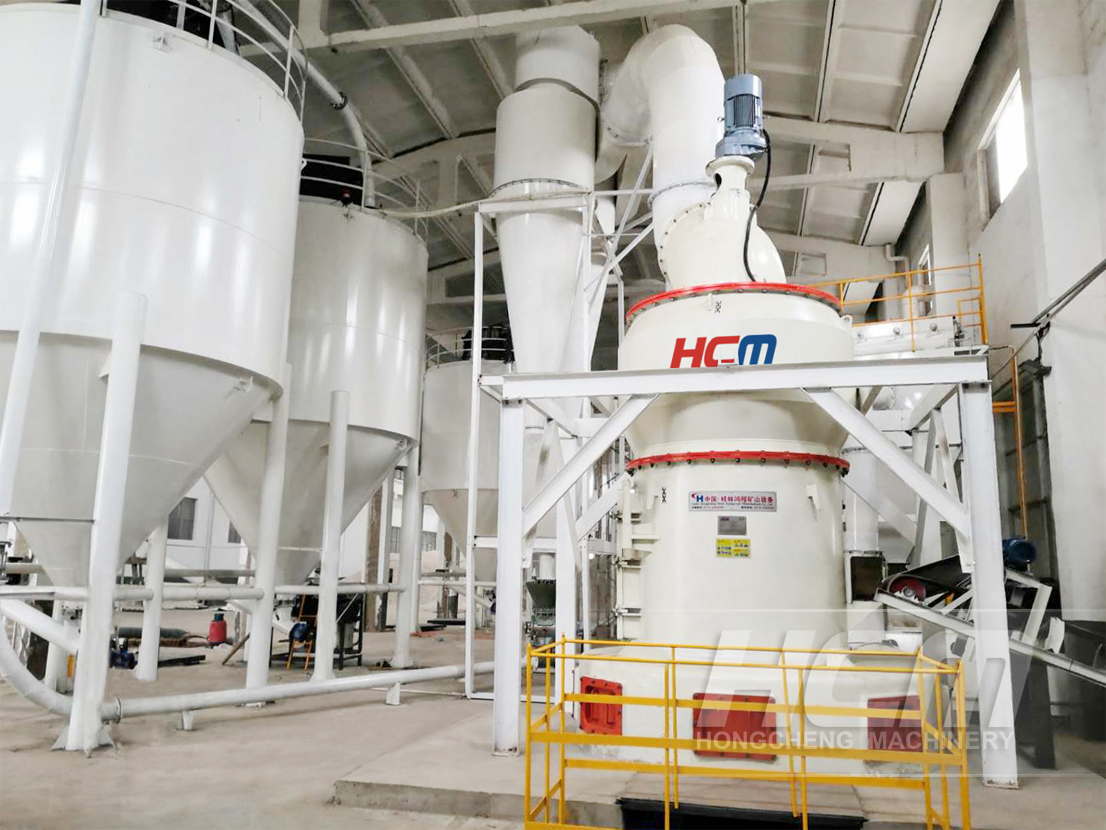 Max feeding size: 25-30mm
Capacity: 1-25/h
Fineness: 0.18-0.038mm (80-400 mesh)
Model

Roller

Amount

Ring

Inner Diameter

(mm)

Max

Feeding size

(mm)

Fineness

(mm)

Capacity

(t/h)

Total Power

(kw)

Weight

(t)

Overall Dimension

(mm)

HC1000

3

1000

≤25

0.022-0.18

1-6.5

85/101

14

8200×5800×10580

HC1300

4

1300

≤30

0.038-0.18

2-12

165/180

28

10800×10300×7800

HC1500

4

1500

≤30

0.038-0.18

3-15

242

38

12072×6558×9929

HC1700T

5

1700

≤30

0.038-0.18

5-20

264-314

38

12072×6558×9929

HC1700

5

1700

≤30

0.038-0.18

6-25

342-362

38

12072×6558×9929